What is the difference between CBD with Hempseed oil and CBD with Olive oil.

Is Canoil CBD oil with Hempseed oil better than CBD with Olive oil? No. In principle both oils have the same characteristics with the function of including and transporting the CBD. Both oils can be seen as equivalent. CBD can easily be applied under the tongue by this oil to allow the CBD to be absorbed into the body.
CBD oil with olive oil
For people who do not like the taste of CBD with hempseed oil, it is better to choose the CBD oil that is mixed with olive oil.
CBD oil with Olive oil has a natural taste of Olives and is for many people the solution that the taste of Hempseed oil bitter.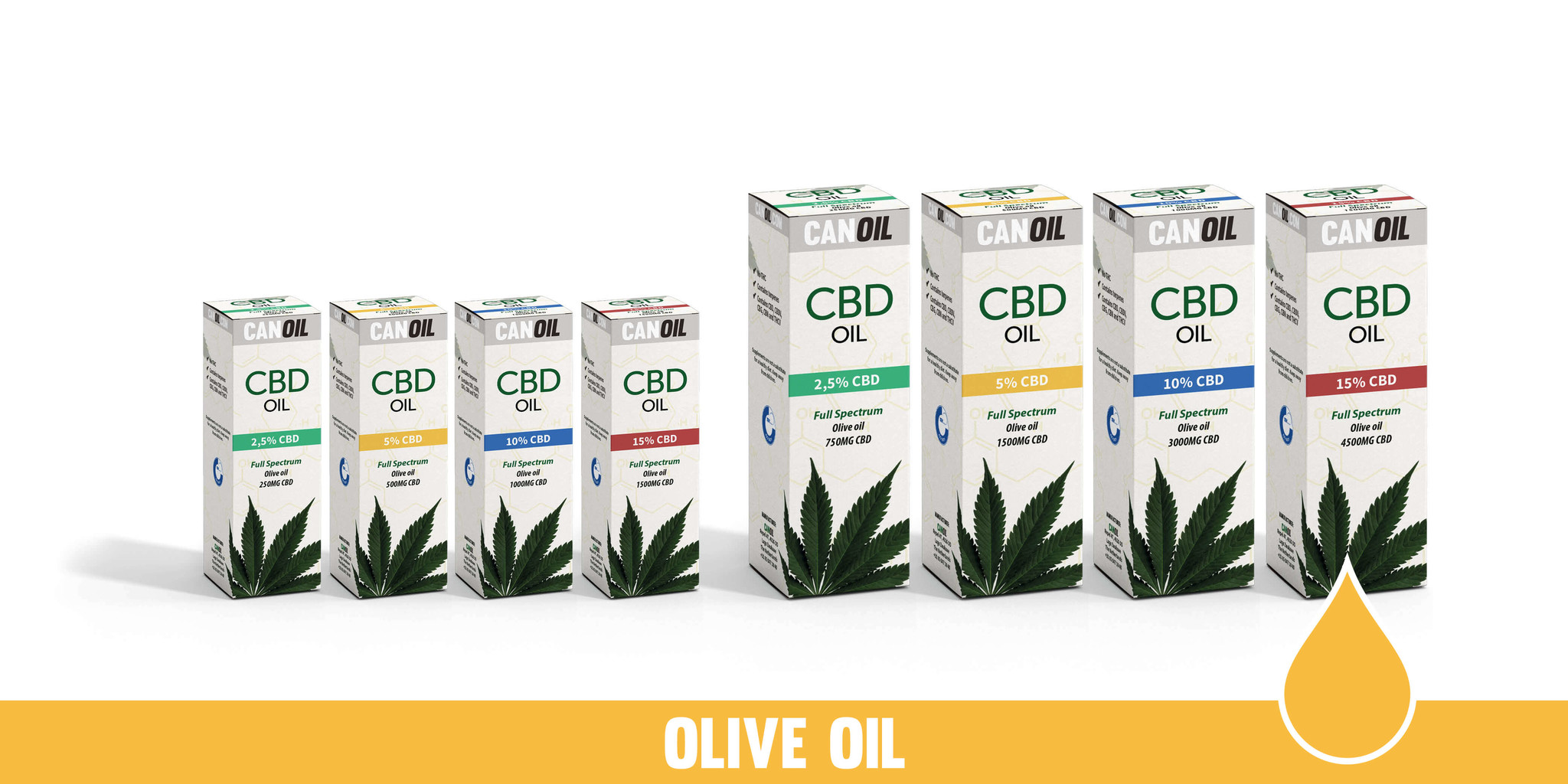 Reasons to choose Olive oil
- 1 Canoil Olive oil contains many unsaturated fats and vitamin E.
Vitamin E works as a strong antioxidant and protects the cells, blood vessels, organs, eyes and tissue. Vitamin E also plays a role in regulating the metabolism in the cells.
- 2 olive oil from Canoil is 100% organic certified.
Canoil only uses high quality products. Our olive oil is certified organic and is made from premium olives. The olive oil is controlled from start to finish, which benefits the quality and taste of the Full spectrum oil.
- 3 Canoil Olive oil, mild in taste.
Compared to the full spectrum oil with hemp seed oil, this oil is described as soft in taste and not bitter. The full taste of olives is a must for people who do not like the taste of hempseed oil.