What is the difference between CBD with hempseed oil and CBD with olive oil.
Is Canoil CBD with Hempseed Oil better than CBD with Olive Oil? No. In principle both oils have the same characteristics with the function of including and transporting the CBD. Both oils can be seen as equivalent. The various cannabinoids, including CBD, can easily be applied under the tongue to allow the CBD to be absorbed into the body.
CBD Oil with Hempseed Oil
Many people choose CBD Oil with hempseed oil. With simple reason that Hempseed Oil comes from the Hempplant and therefore everything is made from a plant.
Also, the taste of CBD Oil with Hempseed oil is unique in taste, some people like this where others find it bitter.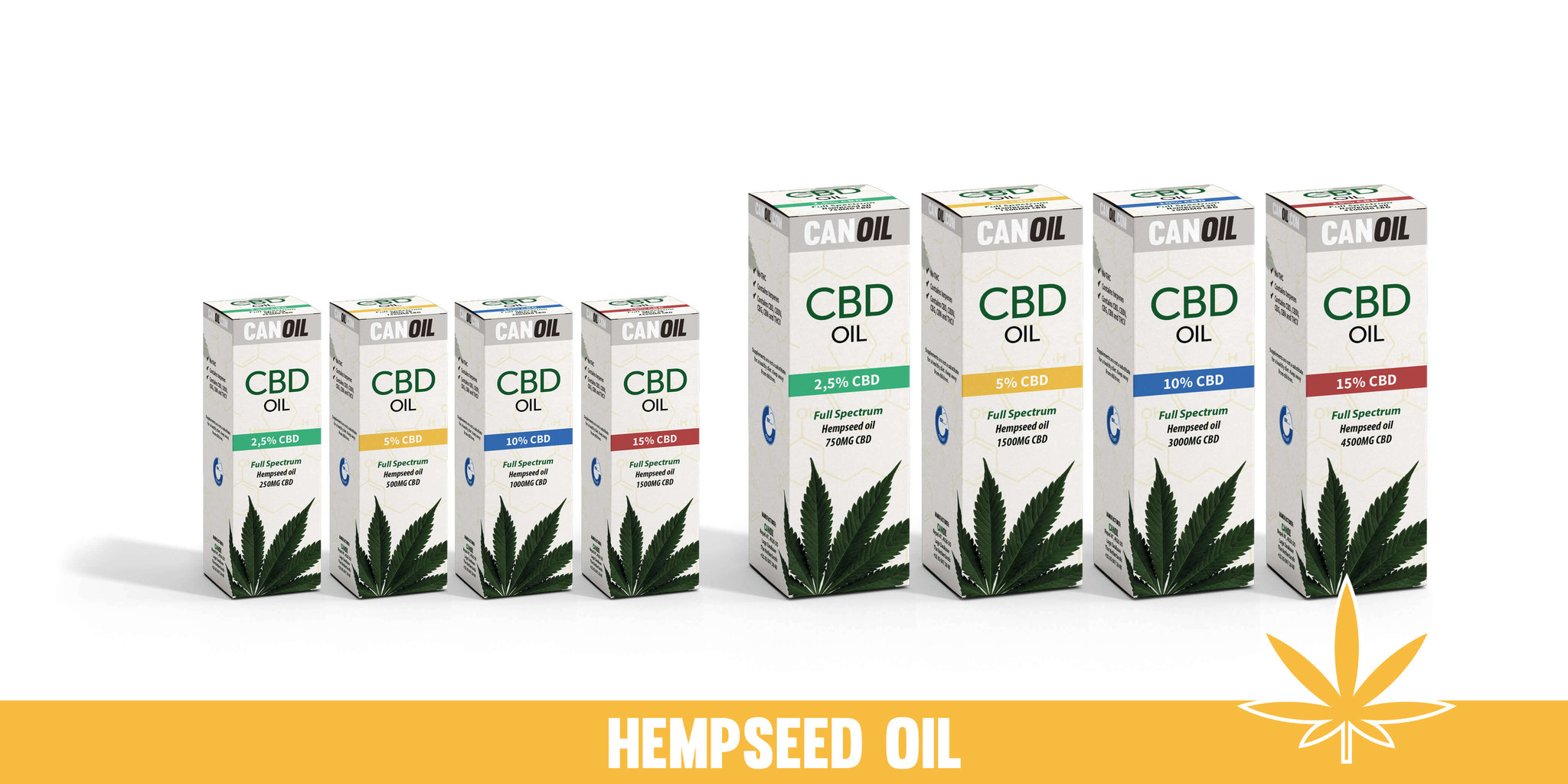 4 reason to choose hempseed oil
- 1 Hempseed oil contains important minerals, trace elements and vitamins.
Canoil uses hempseed oil that is rich in various mineral, trace elements and vitamins including sodium, iron, calcium, magnesium, phosphorus and histidine. An easy way to get some extras.
- 2 Hempseed oil is rich in proteins.
Hempseed oil is also rich in proteins. Proteins are important for the production of cells in the body. In addition to being able to extract proteins from various sources of food, hemp proteins are a beautiful vegetable solution. Different plants produce strong proteins that are very similar to animal proteins.
- 3 Hempseed oil contains a lot of omega acid.
Hempseed oil is a source of Omega 3 and Omega 6 fatty acids. You need these fatty acids to remain vital and healthy. You can also find these in rich fatty fish, grains and nuts. A balanced ratio of omega 3 and 6 acidification is an addition to our tissue hormone which acts as an anti-inflammatory agent.
- 4 Hempseed oil gives the oil a unique taste
The unique taste of hempseed gives earthy tones and can be described as something bitter. Hempseed oil can also be used in salads to get an authentic taste experience.
Do you like the natural scent and taste of a flowering cannabis plant? Then we advise you to choose CBD Oil with Hempseed Oil.