CBD E-Liquid | Cannabis Flavours from 50 to 200mg of CBD per 10ml bottle.
Looking for a new fresh vaporization experience with CBD that also has a beneficial effect on the body? Because the liquid evaporates with CBD, it is absorbed into the body very quickly. Smoking an electric cigarette with these fluids is responsible because they do not contain nicotine.
About Canoil CBD Eliquids:
Our CBD Eliquids are made from organically grown hemp plants with a guaranteed percentage of CBD. The CBD E-liquids can also be used with the E-cigarettes sold in our webshop.
In our webshop we are currently selling CBD E-liquids of the well-known brand CanOil. CanOil is known for its high quality CBD Eliquids with guaranteed CBD percentages. All CBD E-liquids in our webshop are made from organic hemp and do not contain THC, nicotine, alcohol, animal extracts and diacetyl.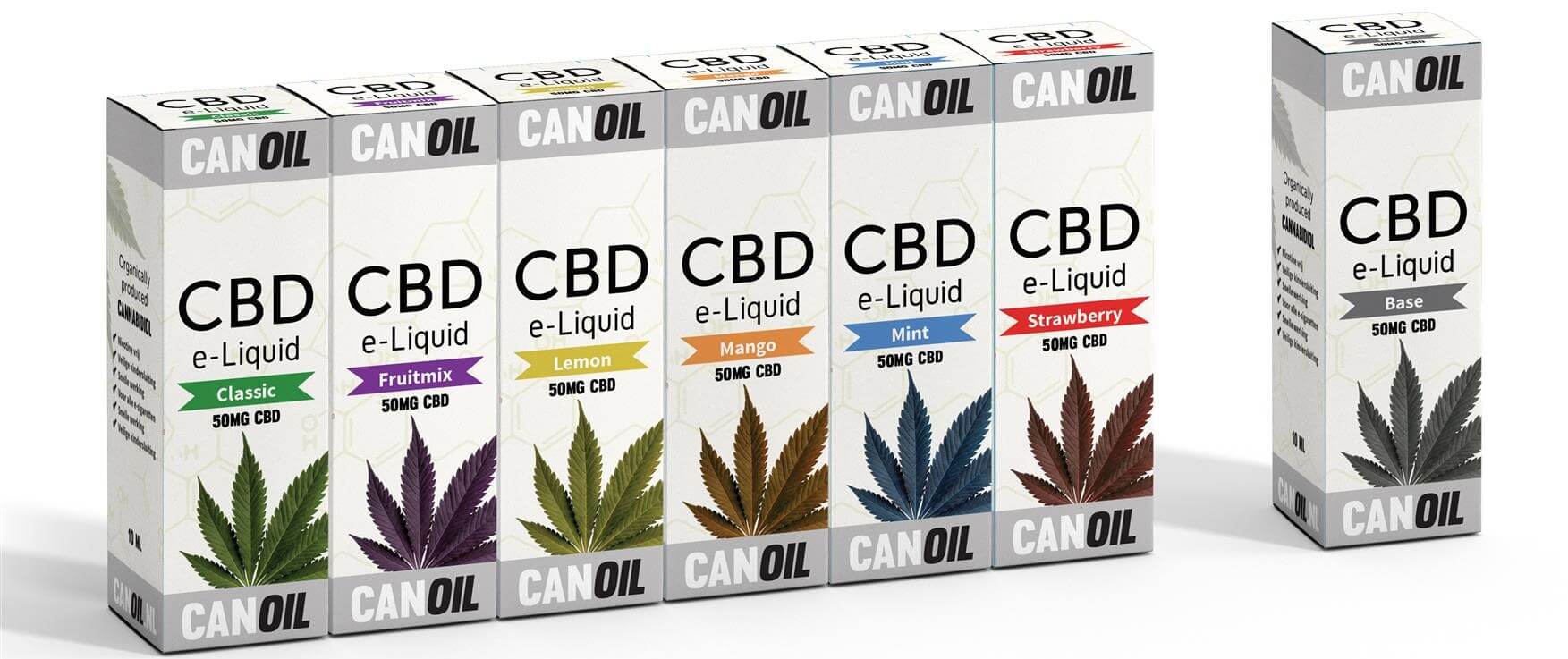 The properties of our CBD E-liquid are:
- To be used in all e-sigarettes
- 50,100 & 200 mg CBD
- Contents 10 ml
- Production in the Netherlands in accordance with ISO 9001
- Contains no nicotine
- Industrial hemp made
- Does not contain THC
- Child's fastening
- PG/VG: 50/50 for best Vape experience